Olivia Black from Pawn Stars is a model, entrepreneur, and Tv Star. As a model, Olivia has worked with websites like Suicide Girls.
This is a website that features a number of models who put up a variety of pin-up photos. A quick look at Black's profile reveals that she has been with the website for the past 13 years.
Olivia Black's path to fame was paved after she took a job at World Famous Gold & Silver Pawn Shop. This would eventually lead to her working on the History Channel's Pawn Stars.
Who is Olivia Black from Pawn Stars?
Olivia Black is a budding influencer, humanitarian, and proprietor of Miss Olivia Black LLC. This is a make-up company she founded back in 2008.
After accumulating decades worth of experience in the makeup industry, Olivia was able to generate her own line of makeup products. Moreover, Olivia also worked as a columnist for Inked Magazine.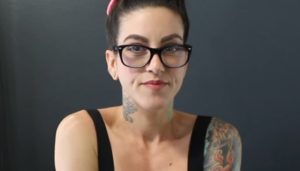 Examining her work as a volunteer, we learned that Black has worked with a number of NGOs. Back in 2011 for instance, she enlisted in the Whistler Society August Generation.
This was a civil's rights movement that aimed to bring peace to the Congo. Two years after this, Black also joined Dollies & Doggies. As the name suggests, they strive to promote animal rights.
Olivia's television debut came back in 2012, during Pawn Star's fifth season. She was introduced as a member of staff during the episode titled 'Learning The Ropes.' After this, Olivia appeared in 12 more episodes before the network cut ties with her.
What Happened to Olivia from Pawn Stars?
Olivia's time on Pawn Stars came to an abrupt end in 2013. This was after a few people had unearthed some nude images of her on the internet.
These pictures were taken during a nude photoshoot for a p**n site more than 13 years ago. Consequently, the producers did not want her featured on their show as they thought it would harm the network's image. As such, they completely barred her from appearing on camera.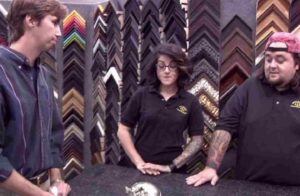 Black was however allowed to keep working as an employee at the Pawn Shop. By then though, the relationship between Olivia and her employers had been damaged beyond repair. As such, Olivia decided to quit, and even pursue legal action against the producers for unlawful termination.
What is she doing now?
Sources say that after Olivia left Pawn Stars, she made a shocking return to the adult industry. Black apparently transitioned into a fully-fledged p**n star.
Looking at Olivia Black from Pawn Stars' Facebook page, we also found that she is still actively involved with Suicide Girls. Other than that, she also uses her social media profile to promote her own website, where, she shares more pictures with fans.
Olivia has also built an impressive following for herself on Instagram, where she has 40.5K followers. She uses her large following to promote products like the 'hemp seed body care.'