David Gulesserian, popularly known and born as David Dickinson, is a respected English antique expert and television celebrity. Before pursuing his career in show business, he dealt in antiques for 30 years in prestigious fairs. Dickinson's fame grew as he presented BBC's, Bargain Hunt. And he also partakes in other shows, such as ITV's Dickinson's Real Deal, The David's Dickinson Show, and David Dickinson's Name Your Price, where they talk about the craft of antique trading.
Who is David Dickinson?
David Dickinson was born and bred in Cheadle Heath, Stockport, Cheshire, as a son of Eugenie Gulesserian. Dickinson was adopted as an infant, but he encountered his mother later in his life. The Dickinson's, a local couple, took care of David when he's a child.
At the age of 14, Dickinson began an apprenticeship at an aircraft factory, but he left work to trade cloth in Central Manchester. Dickinson served three years at Strangeways Prison for the crime of mail-order fraud at the age of 19. After his imprisonment, he set up a business shop, but he closed it in 1991. David began working as an antique dealer when he worked as a full-time agent for his wife, a cabaret singer. David subsequently decided to focus on selling antiques at prominent fairs, setting up shop at Olympia and other large antique shows, dealing in 18th-and 19th-century furniture and art pieces.
In 1998, a TV producer met David at a barbecue, which led to his first TV appearance. He hosted the two-part documentary of BBC, made for him, about his preparation for Olympia. He then landed a prominent role as the host of his game show Bargain Hunt, which cemented his status as a celebrity. Dickinson also hosted and made appearances in various shows in the United Kingdom. Known as "The Duke," Dickinson's catchphrases and amusing character helped him find his way in the limelight.
David Dickinson is Married to His Wife, Lorne Lesley
Dickinson met  Lorne in a nightclub where she works as a cabaret singer and while he was an aspiring antique dealer in Manchester. He then married his wife in 1968. Upon their marriage, Lorne gave Dickinson an antique regency mourning ring, containing a rose-cut diamond, as a gift. Lorne is from Tiger Bay, Cardiff, and is of African, Welsh, and Scottish descent. After their marriage, Dickinson adopted Lorne's children, Robert and Katrina, from her past relationship. Currently, the couple has two grown children and grandchildren and lives in the village of Prestbury in Cheshire.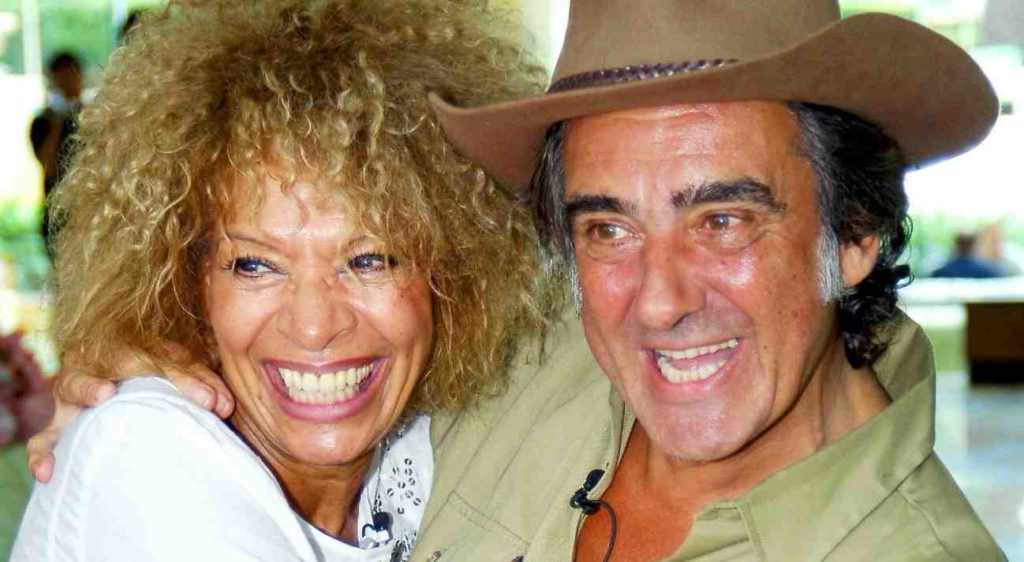 Net Worth
Alongside his business fame, Dickinson garnered a hefty sum as a British television star. In 2007, Dickinson owned two vehicles: an environmentally friendly electric Smart EV and a Reliant Regal van, which Dickinson purchased for almost £44,000.
Dickinson also drove a bright blue Bentley Continental GT until May 2008. Dickinson's estimated net worth is in the region of £2 million, mainly due to his lucrative television employment.
Prison Sentence
At age 19, David was sentenced for mail-order fraud and served three years of the four-year prison sentence. Moreover, he spent the majority of his sentence at Strangeways Prison, Manchester.
How Old is David Dickinson?
David Dickinson first saw the light of day on the 16th of August, 1941, at Cheadle Heath, Stockport, Cheshire. The TV personality is currently at the age of 79.