Andrew Thomas Pritchard or more popularly known as Drew Pritchard is a Welsh architectural antique dealer-slash-author-slash-TV personality.
Before pursuing a career in the small screen, Pritchard used to work as a sole antique dealer back in 1993. Pritchard's rise to fame was no coincidence or anything of some sort, it was essentially ushered in by his role as the host for the Reality TV show, Salvage Hunters. And his features on other shows such as the other entry of the foregoing show called Salvage Hunters: Classic Cars, and Three Men Four Wheels, where they debate and talk about the greatest race and sports cars ever built, definitely helped too.
From yesterday's filming for @SalvageHunters_ #TheRestorers @DrewPritchard @DiscoveryUK @discoveryplusUK @curvemediatv pic.twitter.com/39I49obqMs

— CraigHughesUpholster (@CraigHughes666) July 22, 2021
Who is Drew Pritchard's New Wife?
After his split with his then-wife Rebecca Pritchard, whom he worked and starred with in the same profession as an antique dealer and restorer back in 2017, Pritchard has kept a low profile with his relationships. There has been no rumors of him dating ever since. Amid being divorced, Rebecca and Drew remain good friends with each other. Their foregoing cordial friendship is well attested by the viewers of their show.
Why Did He Divorce His First Wife?
According to the theorizing of some Wiki Sites, his extramarital affair with another woman known as Amanda Thomas was said to be the main root of the aforementioned split. Their infidelity was eventually put to an end, however, in October 2017, it was claimed that Drew was hit in the head outside a pub in Conwy's quayside by Janus Bryn Thomas, Amanda's husband. After that event, Pritchard retaliated, blasting Thomas by calling him "cowardly" in a text message for failing to address the skirt problem with his wife.
Pritchard's infidelity sparked the anger of many people including those of his own hometown. Their anger was so extreme to the extent that they have barred Pritchard entry from a total of 144 pubs. Nonetheless, there is still no clear reason why the duo separated for they had always kept their marital life away from the media and generally, the public eye.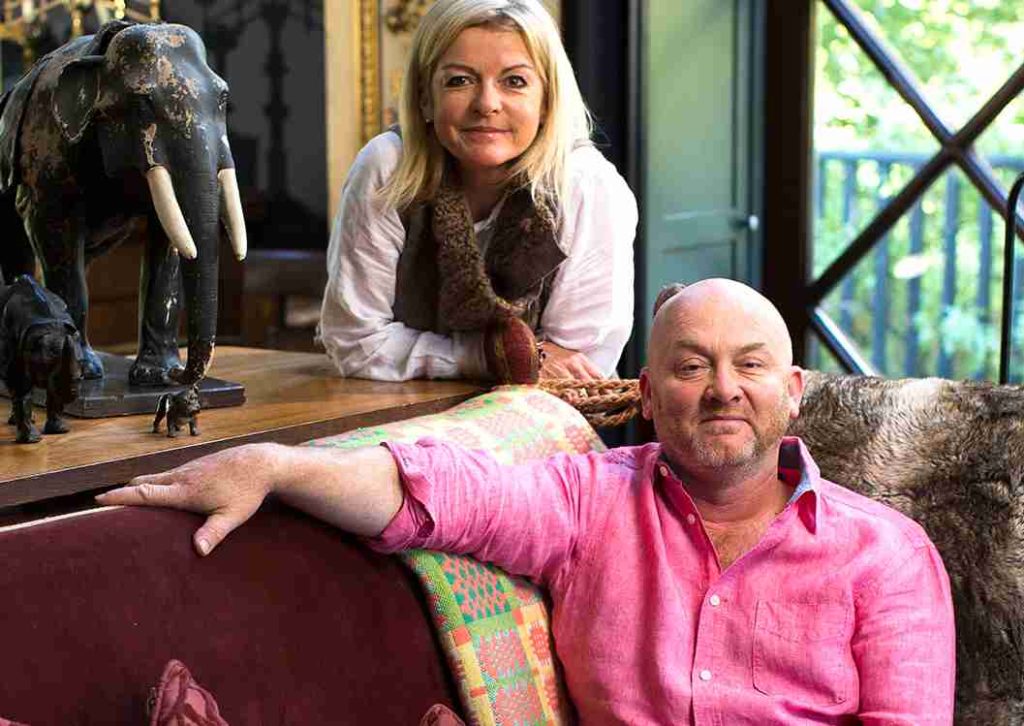 Children
Though not detailed, it is known that Pritchard had a son and a speculated daughter named Rebecca Jane Pritchard with his ex-wife Rebecca, but the lack of sources has made it difficult for most to verify the truth behind it. Back on June 04, 2015, Pritchard shared a photo of his son named Enzo holding a dog on Instagram.
Drew Pritchard Net Worth
Alongside the fame that he has garnered in his lengthy career as an American professional reality star, is the hefty money that he has earned. As of 2021, Drew Pritchard has a net worth of $8 million. He recently put up his Wales home for sale for $1 million. The house was a chapel when he first bought it and seemed of no value.
Though there has been no revelation or such about his actual earnings and salary, the supposed number, surely, isn't far way too off.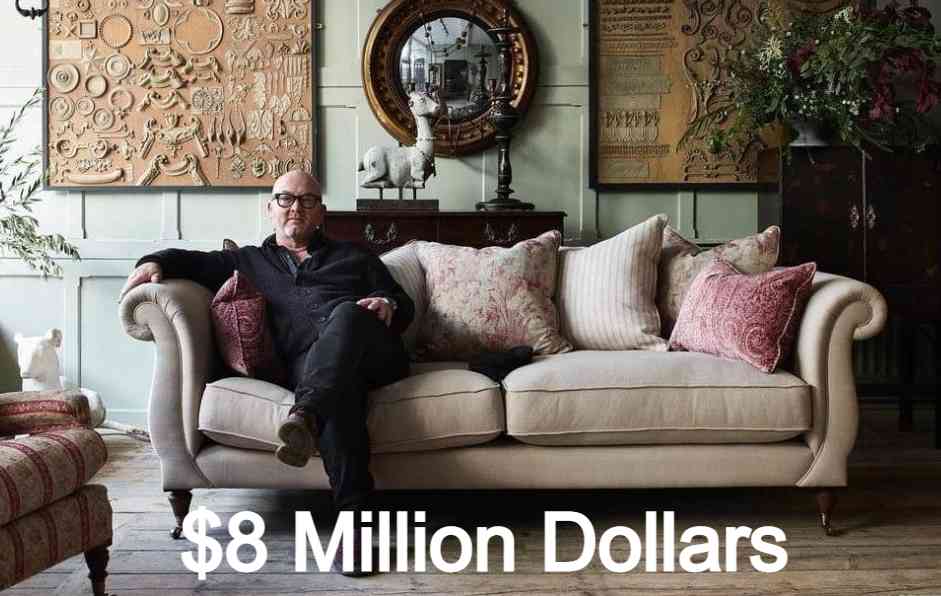 Age and Date of Birth
Drew Pritchard first saw the light of day on June 24, 1970, in Conwy, Wales, UK. The reality star TV show recently celebrated his 51st birthday last June 24 this year. Pritchard is a  very private person when it comes to his family, he has yet to reveal his siblings' and parents' names. Though there is little to nothing known about his parents, it said that 
Death Rumors
As of July 2021, there have been no death rumors about Prichard. He is alive and all well. Pritchard appeared in the shooting for the promotion of the newest and upcoming episodes of Salvage Hunters in Conway.
Early Life
Pritchard was born to be a special person in one way or another. Pritchard's early life was full of cars, motorbikes, and the likes. Naturally, growing up in such an environment, his passion and love grew for such things.
To put things into perspective, Pritchard literally grew up in a household that had Manx Norton with its wheels off on the kitchen table. He had all the makings for his future careers. Back when Pritchard was still at a fairly young age, his father used to work as a sign-maker for dealers who sported high-end cards. This influenced and inspired Pritchard to also sell antiques on the roadside of his hometown, Conway.
At the young age of 15, he had already purchased his own car from his hard-earned money and has been in the automobile business ever since. But before all of that, he joined a Youth Training Scheme, where he learned how to restore and conserve stained-glass windows.  His primary job was to remove stained-glass windows from churches that were soon to be demolished. He bought those very glasses 8 years later.
Pritchard bought the glasses at a low price but in turn, he earned a fortune selling them. The money that he had earned helped him set up shop, and create DP Classes in 1987. He currently runs it with his colleague, Clive Holland.
Career
Wanting more, Drew dove into the world of show business, it is from here where he eventually made a name for himself, chiefly by his role as a host in the reality show Salvage Hunters. The show documents his day-to-day life as a salvage hunter, crisscrossing every nook and cranny of the UK. Salvage Hunters comes up with at least two locations for Pritchard to visit, looking for a point of sale.
The show usually eventuates by traveling on wheels, more often than not by a van. They search for extraordinary objects, bargaining for their price and taking them back to their workshop located in Conwy. Then comes the restoration process. The series is still running and airing through their wide array of connections and sources all throughout the United Kingdom.